Enjoy the blessing of fresh spring water in Uonuma region
Discover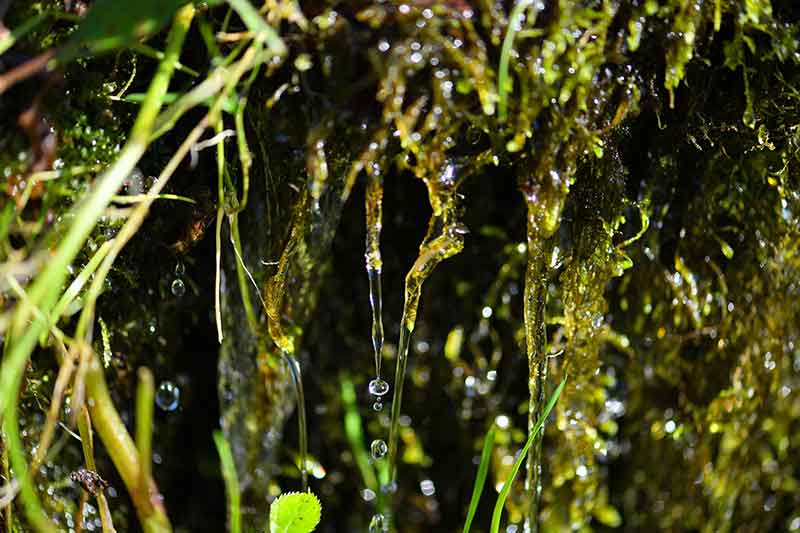 Fresh spring water from Uonuma region
A well-known locality of Koshihikari rice and sake Uonuma region is a bressed land with spring water. It is said that cooking with water here will give you a gentle mellow taste.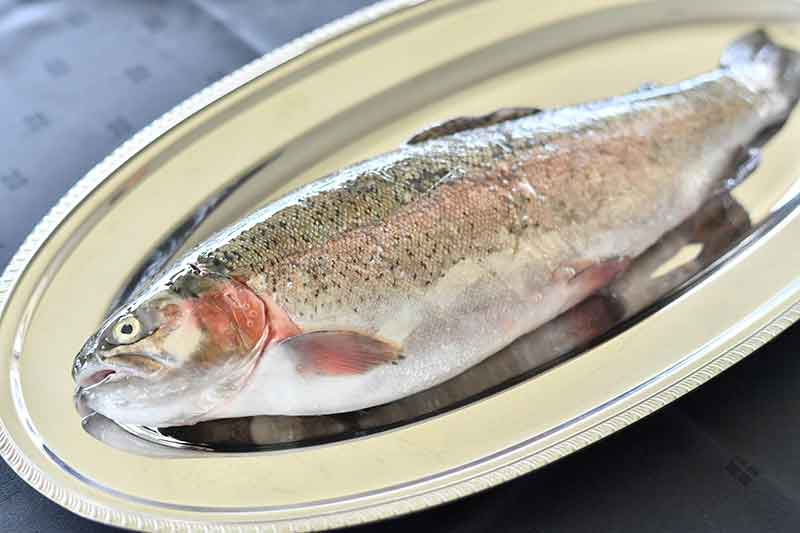 Local ingredients grown with fresh spring water
It is not just rice that benefits from Uonuma's water and soil. Vegietables, meat and fish are also deliciously raised in Uonuma's spring water.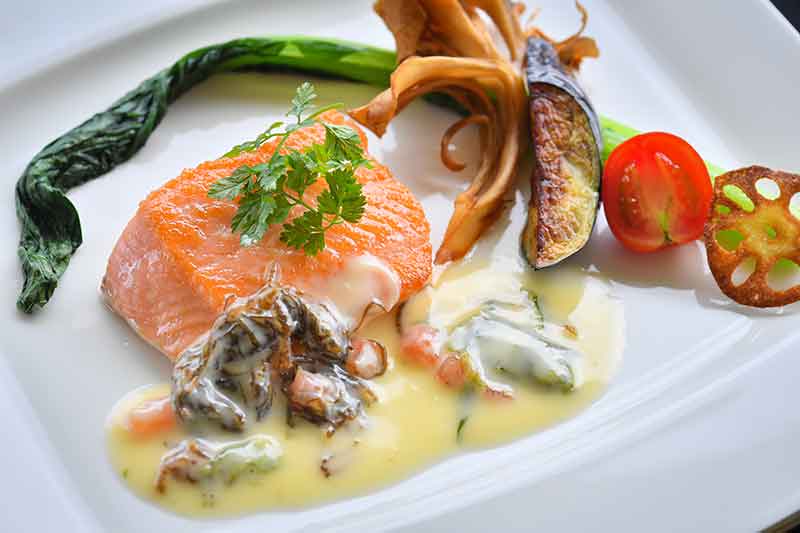 The only creative French cuisine in the area
In the Yuzawa area where most of the hotel and ryokan offere Japanese cuisine, our restaurant offers creative French cuisine which is rare even in neighbor municipalities.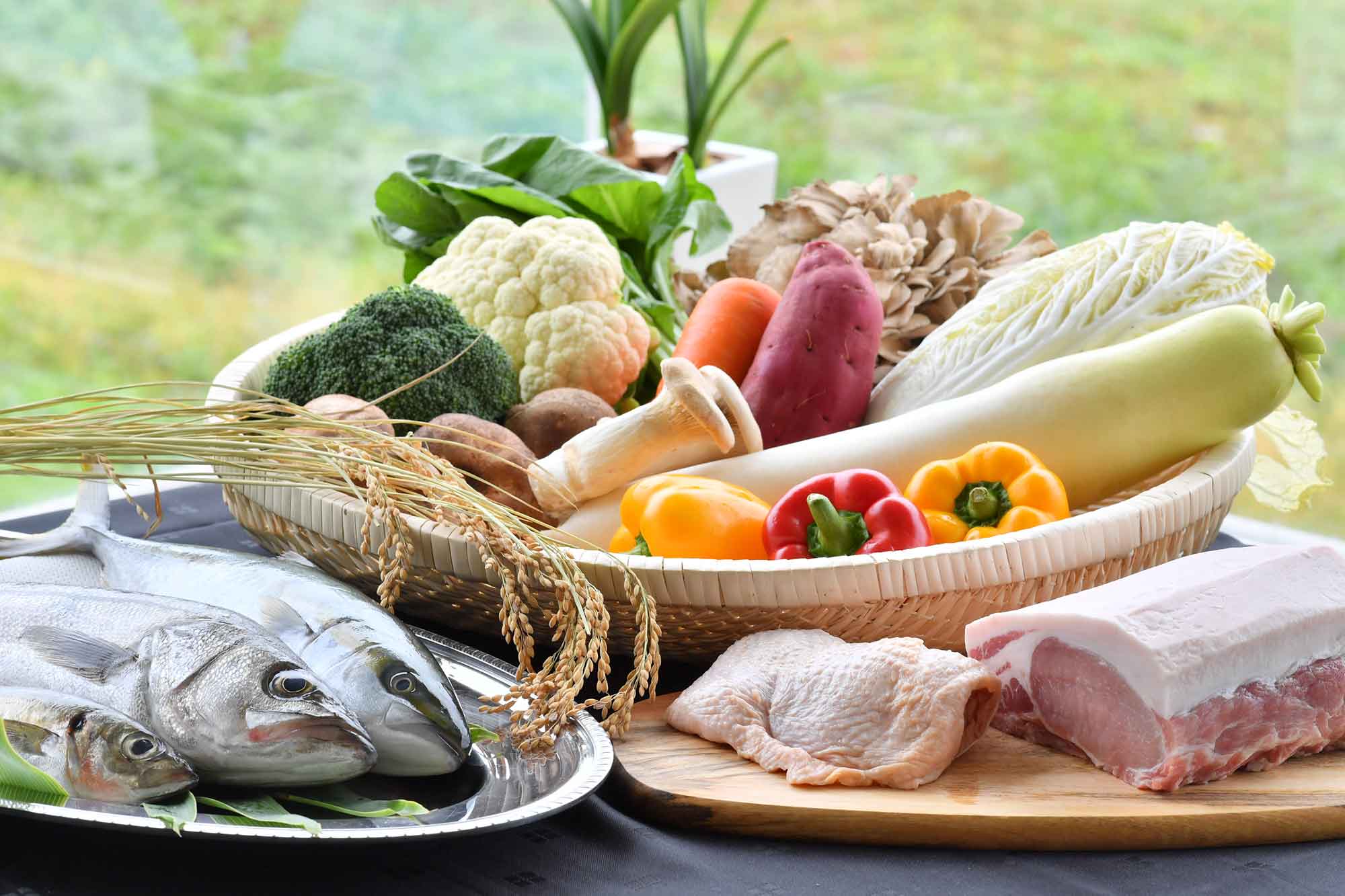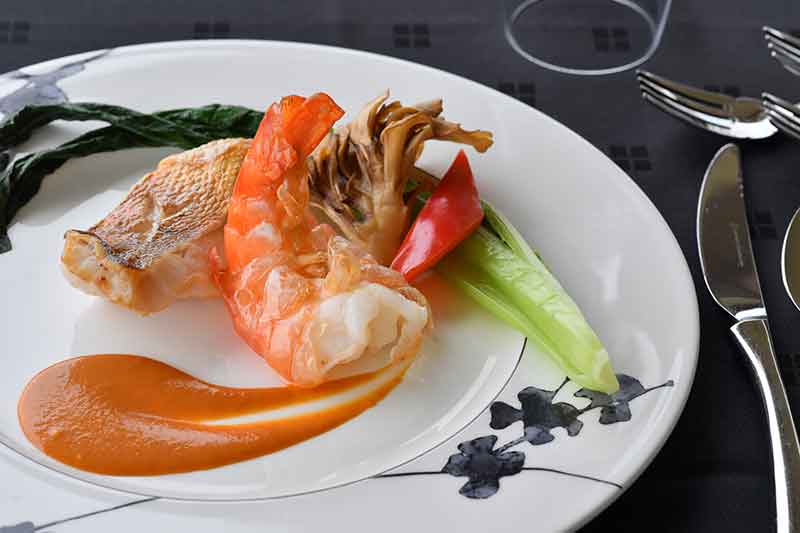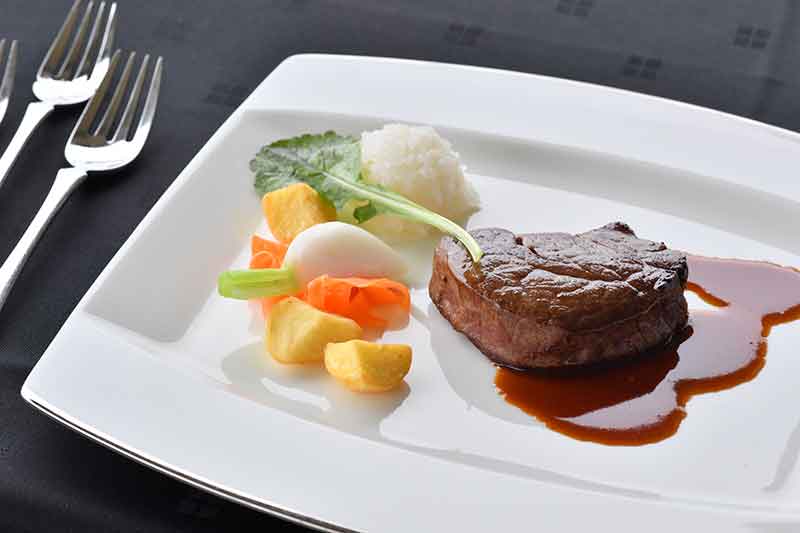 Restaurant commitment
Dining view

In the morning, you can see the satoyama from the top of the mountain, and at night, the scenery of city lights will add color to the taste of the meal.
A menu with a story, using the local ingridients

We use abundant ingredients from the prefecture, such as Koshihikari rice, Miyuki trout, and Koshino chicken, and cook with a new interpretation of regional taste.
Original french cuisine

Although most of hotel and ryokan around this area provides Japanese food, We provide original French cuisine using local ingredients.