Natural Onsen with the spectaclar panoramic view
Discover
Indoor・Outdoor Onsen

Enjoy the amazing overlooking village and a spectacular panoramic mountain view that changes over time, showing various expressions from season to season.
Smooth and gentle Onsen quality

Although our onsen doesn't have strong personality, smooth spring quality makes you feel relieved. it makes you able to take a long bath in this hot spring and It take time to cool your body down.
A combination of Japanese and Western modern style design

An exclusive designer was designed for many years in making use of the scenery and creating the natural hot spring that blends with nature and spectacular view.
Points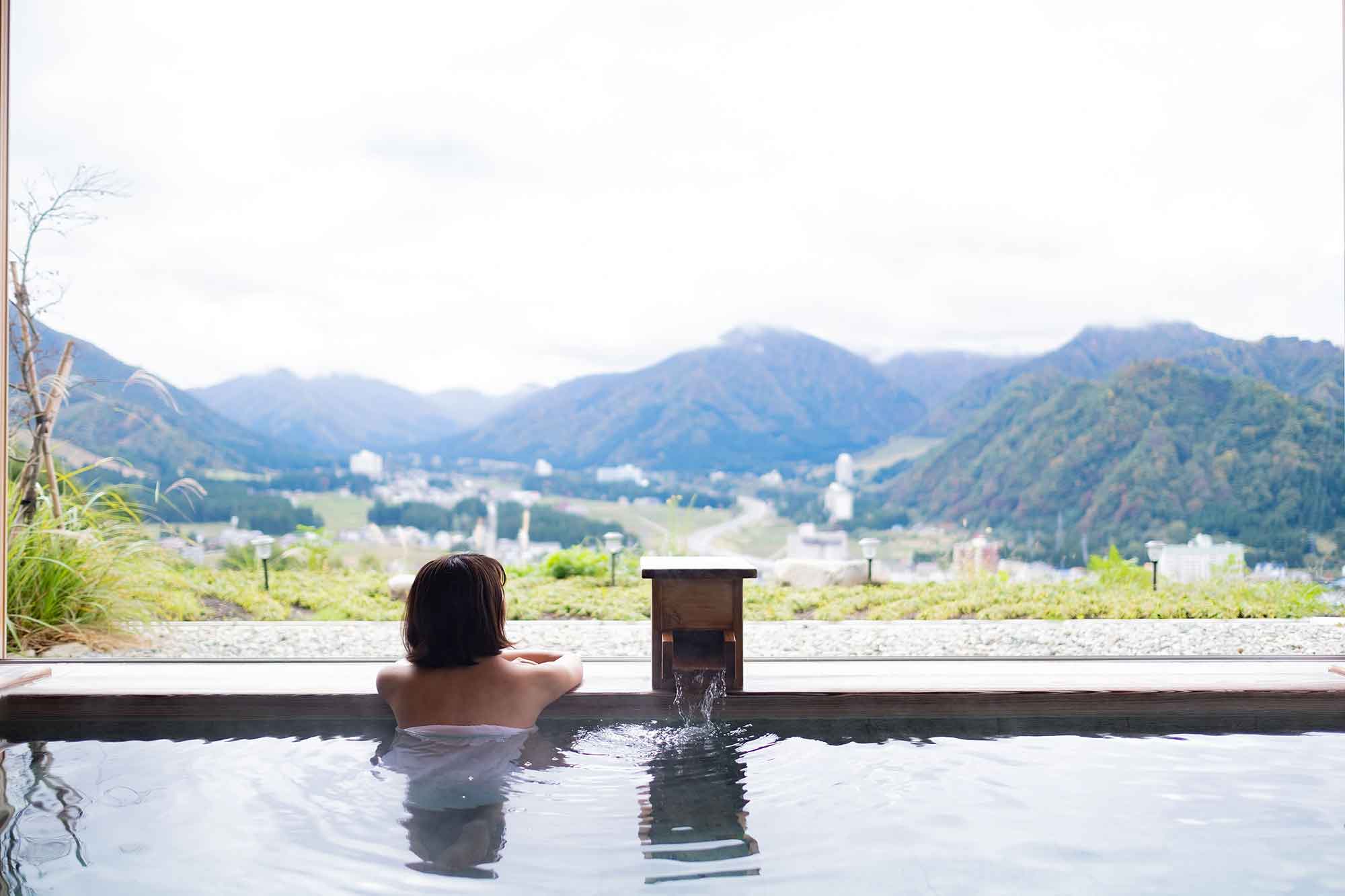 Blend into a magnificent scenery
Having a blissful moment and immersing yourself into warm cozy hot spring while looking at the mountain range that changes the color every season makes your time perfect to meditate.
Heal by the Uonoma`s spring water quality
Uonoma's spring water gives you a soft and fragrant hot spring quality that warms you to the core of your body.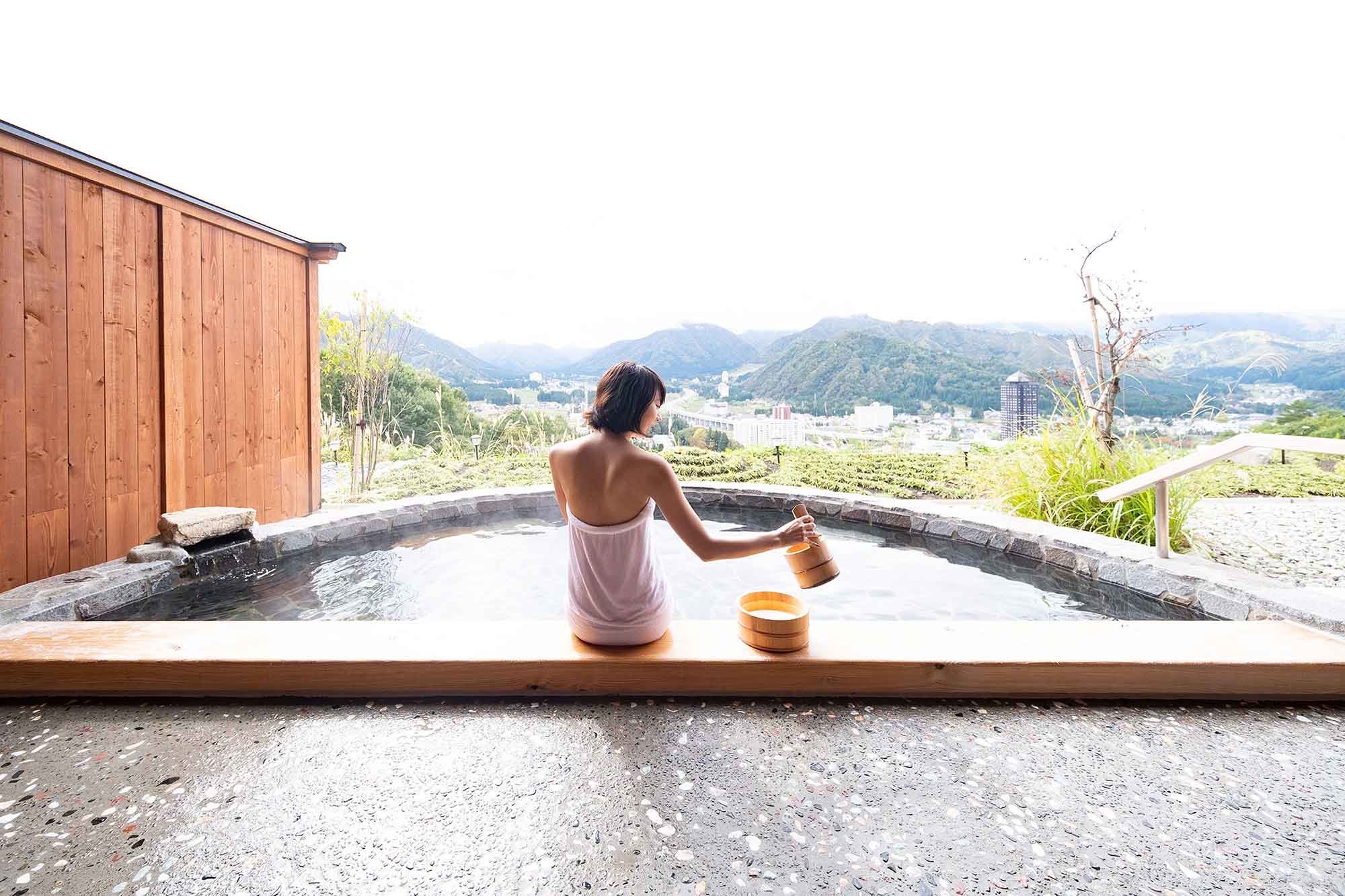 Open-air onsen with beautiful sky
A superb view from outdoor bath gives you a sense of freedom and peace. That makes your body and mind relaxed and stress-free.